Launch Your
Transparent Crypto Journey Now!
The Master Craft Of Trading
Unleash the power of our blockchain-based and monthly audited crypto investment platform. Enjoy the unparalleled levels of transparency and promising opportunities the cutting-edge technology has to offer.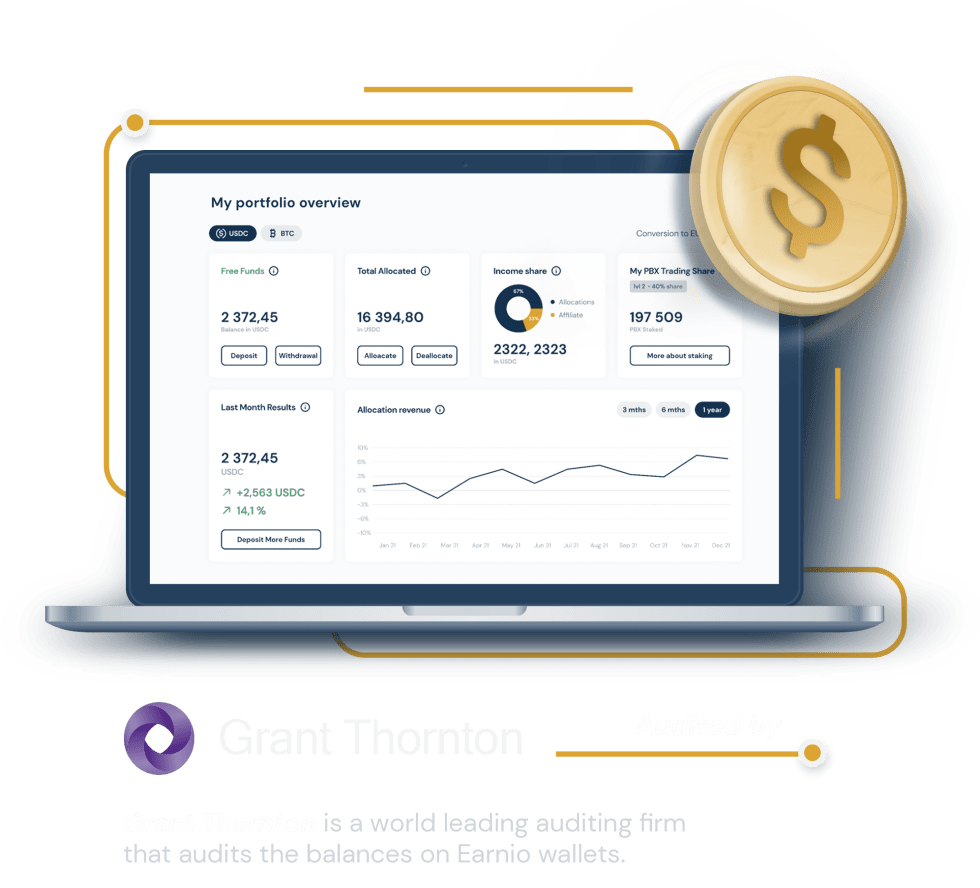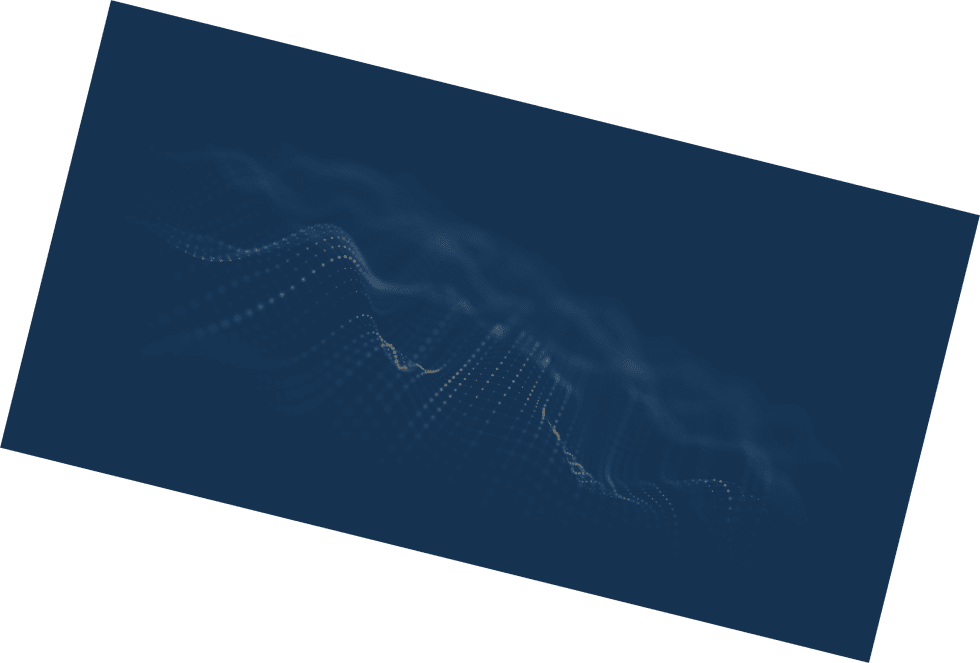 No expertise? No problem.
Sit back and relax as our automated strategies take care of your crypto journey. Here's how it goes:
Increase Your Rewards with StayKing
Ready to supercharge your Earnio experience? Deposit your PBX tokens into the StayKing Royalty Program, custom-crafted for PBX token holders and Probinex enthusiasts.
By joining forces with StayKing, you unlock the gateway to even more tantalizing opportunities in Earnio, ensuring to maximize your opportunities!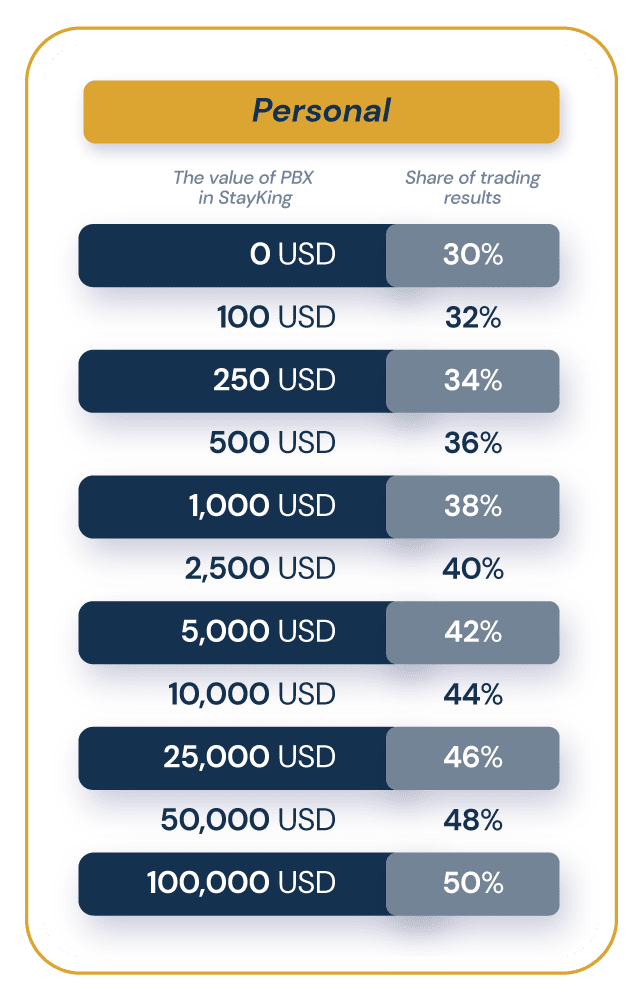 Unparalleled Levels of Transparency
We know the crypto jungle can be complex and confusing, so we're here to shine a light on the path to your digital experience. With the perks of the blockchain technology, we can provide you with the utmost transparency.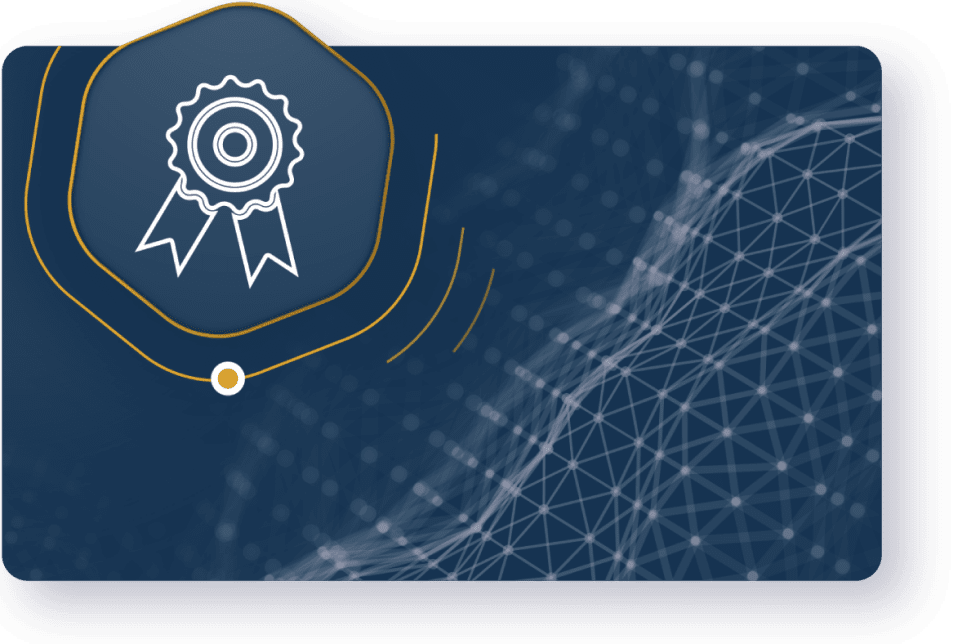 Certified with Credibility
Earnio, already a proud EU VASP license holder, is committed in delivering credible, transparent and professional opportunities.
Audited by Grant Thornton
The results of the monthly performance are doublechecked and confirmed by world renowned auditor Grant Thornton.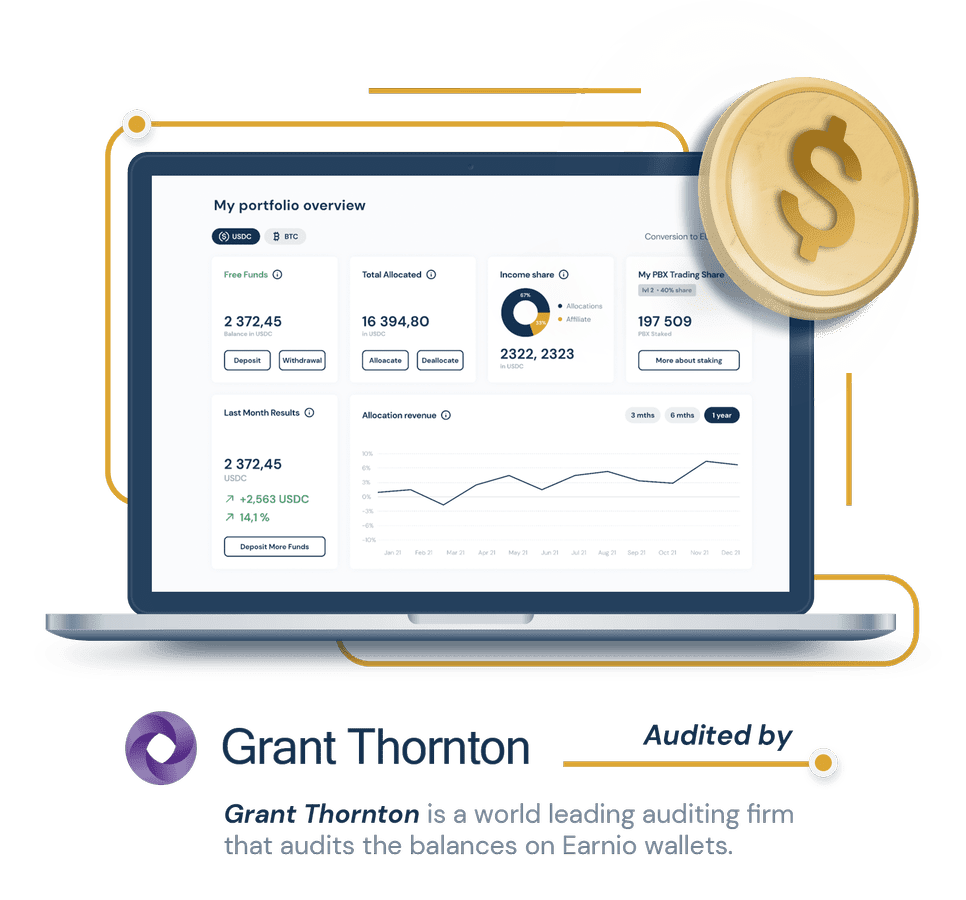 Contact us and we will arrange a meeting with our sales team